Home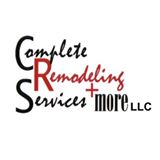 Welcome to CRCRS.com!
We want each client to walk away with a quality project that incorporates their dreams with a reasonable value for their investment. We recognize that these attributes will lead to the client telling friends, family and co-workers about their project, ultimately resulting in continued work for us.
At the conclusion of a successful project, CRS + more LLC has found both repeat business and new clients through word of mouth. CRS + more LLC clients frequently allow other potential clients the option of touring their homes and asking about their experience with CRS + more LLC.
For a free no obligation in home consultation please call:
518-488-1681 (Ron) or 518 428-3108 (Bill) .
Complete Remodeling Services + more LLC
PO Box 9595
Niskayuna, NY 12309